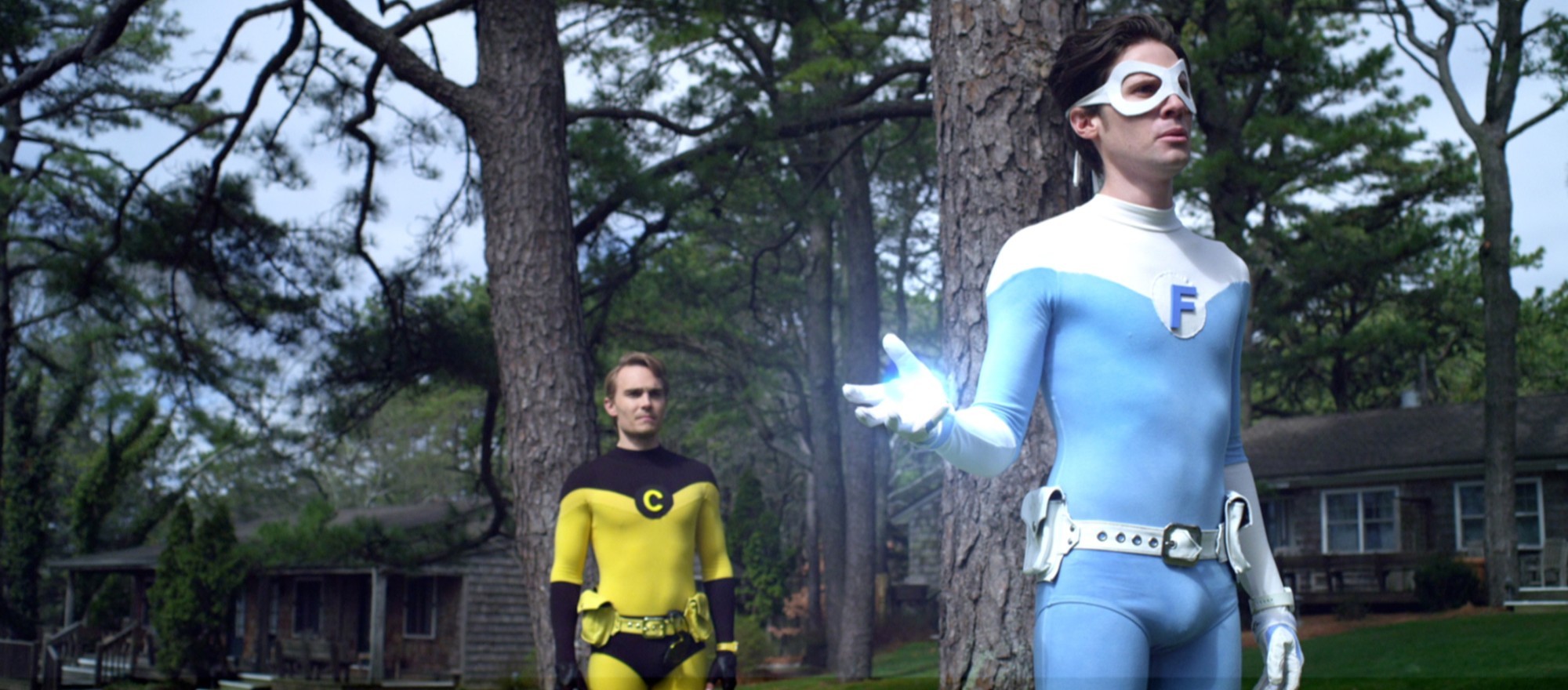 This content has been archived. It may no longer be relevant
In a world where super heroes have captured every single super-villain and wear incredibly terrible looking outfits, the government has cut the funding of the super league. This causes the league to set up one of its own conflicted heroes to prove to the world they're needed again.
Brendan has serious issues, his girlfriend is cheating on him with his superhero alter ego Fridge (Kris Lemche) and when called into a mission by C-Thru (Joey Kern), he breaks up with his girlfriend over e-mail. He also bonds with the hotel's receptionist Claudel (Brooke Nevin) and just when things are going well with her, his ex turns up and Claudel has some problems with a wannabe superhero now policeman, Jimmy (Danny Masterson), who can turn invisible but only for 2.3 seconds.
This isn't your usual super-hero movie, don't expect cities to be levelled or glorified special effects, this is more of what happens behind the masks. The plot is weak but had potential for better. The love line with Brendan and Claudel is ridiculous, they fall in love within the space of twelve hours, giving themselves to one another when they don't even know each other. The self conflict between Brendan and Fridge really needed to be further developed, the potential of a superhero having multiple personality disorder is an obvious line that would have been much more interesting to explore.
It's an independent film so can be forgiven for the poor special effects and costume design, even being set in one location, but that doesn't solve the story issues. There are a couple of funny beats and the acting is passable, but it has too many flaws and doesn't elicit any excitement throughout. Every scene with 'Moondog' could have been removed as they served no point to the plot and weren't even entertaining, but removing these would have reduced the film's runtime to just over an hour and so rendering the film no better than a TV special.
Rather disappointing movie which had potential to be better, perhaps someone else can take the ideas in this and use them to build something overall of more quality.
Archived: Review: Alter Egos (2012) - archived